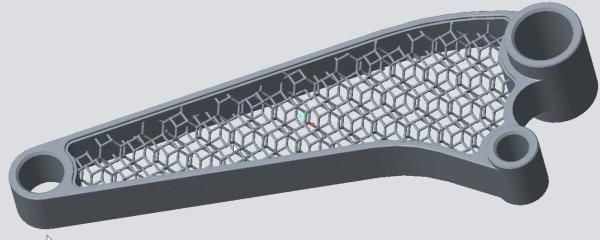 Key updates in the Creo 4.0 release:
Model based enterprise - This update is aimed at providing help to model-based enterprises. These include improved authoring of model-based designs and the ability to analyse your enterprises consumption.
Productivity improvements - An advanced rendering extension and app and improved concept design tools are all aimed at improving the productivity of engineers.
Design for IoT - The digital prototypes in this update are designed to be more reliable and accessible. Engineers can now predict more closely how the prototype will perform in real-life scenarios, and the results are produced so that they can be understood by non-CAD users.
Design for Additive Manufacturing - There are many improved processes for 3D printing, particularly for 3D and 2.5D lattice structures. Simulation and product performance analysis has also been improved.